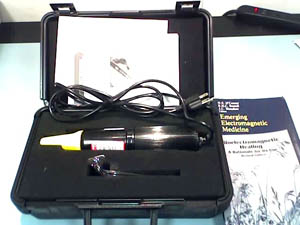 Premier Junior 200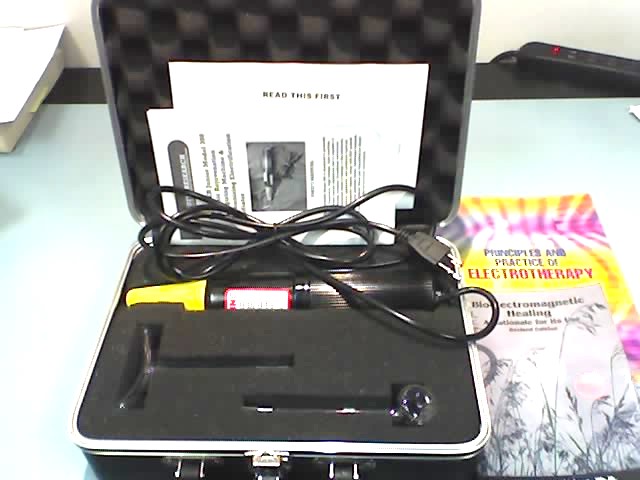 Premier Junior 300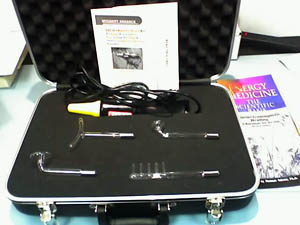 Premier Junior 500
PREMIER Junior - Bioelectric Energy Device
#pjr100

Photonic Rejuvenation Energizing Machine & Immunizing Electrification Radiator

Premier Junior 100

Try the energy medicine of the future today! An upgrade of the Violet Ray grandfathered under the FDA, this is a versatile experimental electromedicine machine. Developed by biophysicist Thomas Valone, PhD, PE, author of Bioelectromagnetic Healing: A Rationale for Its Use . Based on the Tesla and Rife technologies, and the Azure patent #6,217,604 "Method for treating diseased states, in particular AIDS, using an electromagnetic generator." It energizes the body in a very short exposure. Using the Nobel gas tube to receive antioxidant electrons into the body tissues which studies show directly neutralize free radicals. Invigorating and disinfecting, people use it everyday to increase their ATP, TMP (transmembrane potential) and disease resistance. Plus, you get a FREE copy of the Bioelectromagnetic Healing book AND furthermore: the PREMIER line of products comes with a 30-day money back guarantee and a one-year warranty!

"After I got home, I still had energy to burn. I can't wait to have more of that on a regular basis" - Susan R.

Premier 100 or 200 includes one gas tube, high impact case, and high voltage coil. The 100 is Y shaped is ideal for neck and extremities, the 200 is Mushroom shaped. and is ideal for concentrated treatment to one area. Both are just as effective.

PREMIER Junior 100

Premier 100 includes one gas tube, high impact case, and high voltage coil. The 100 is Y shaped is ideal for neck and extremities.

$495

PREMIER Junior 200

Premier 200 includes one gas tube, high impact case, and high voltage coil. The 200 is Mushroom shaped. and is ideal for concentrated treatment to one area.

$495

PREMIER Junior 300

Premier 300 includes high voltage coil, medium high impact case and two gas tubes, one mushroom shaped one y shaped.

$595

PREMIER Junior 500

Premier 500 includes high voltage coil, large high impact case and 4 tubes: I mushroom, 1 y-shape, 1 large mushroom shape and one comb shape, ideal for scalp, fingers and toes

$795
Add a mushroom-shaped Argon plasma tube for the PREMIER Junior 100
$100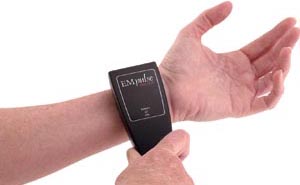 EMPulse
#emp

Pulsed electromagnetic device for relieving pain without side effects

The EM-Pulse was FDA approved when inventor Glen Gordon, MD introduced it through EM-Probe, Inc. Used worldwide this healing and amazing anti-inflammatory technology is proving helpful in a variety of illness and injury including soft tissue trauma, fractures, arthritis, heart disease, stroke, gynecologic pain including PMS, neurodegenerative disorders, MS, migraine, skin ulcers, postop and traumatic wound healing, and virtually any inflammatory problem of stomach muscles, bursa, tendons, or joints. Call for questions regarding use for a specific condition. EM-Pulse technology is safe and has never had a reported side effect. EM-Pulse weighs two ounces and can be used at home, in your car, or battery powered. EM-Pulse is affordable a technology vastly superior to any other frequency devices and sells at a very competitive price. EM-Pulse passes completely through your body to heal deep injury and relieve pain. Since it is designed to activate the restorative and healing heat shock protein (HSP 70) within ten (10) minutes (see Dr. Gordon's DVD "Speaking of Your Injury" sent FREE with every order), it has been found to be effective with Arthritis ? Bruises ? Swelling ? Sprains ? Cuts ? Trauma ? Carpal Tunnel ? Backache ? Scuatuca ? Fractures
Note: Trilogy model is $425 but we discount the SOLO model to $350 (just indicate preference in Comment section on order page). The SOLO model does not have IR LEDs that were mandated by the FDA but lasts 20 hours on a 9V battery as a result!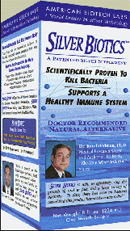 Silver Biotics -- Ultimate Immune System Support

#biotics

Silver is the best electrical conductor known to man. As reported in Future Energy eNews, silver is now used in a nylon bandage form on lacerations and even bone infections by hospitals to heal because of its antibiotic properties. Now an improves colloidal silver has emerged as the most effective form for internal use, which activates every part of the purified water it is dissolved in. one teaspoon a day contains 10 ppm or 50 micrograms of atomic silver, with 96.8% bioavailability. Tested by 50 major universities and certified independent labs, this American Biotech Labs product can be regarded as an Electrical Energy Therapy for allergies, viruses, fungus, bacteria, sinus infections (use eye dropper or spray bottle), as well as cuts and bruises. Dr. Ron Leavitt, Professor of Microbiology and Molecular Biology says that after 3 years of testing, he found it to be "at least 200-300% more effective than any other product tested" It has no known side effects, is non-toxic, non-addictive. The FDA has not evaluated these statements

| | | |
| --- | --- | --- |
| Silver Biotics 8 fl. oz. (236ml) bottle | $28 | |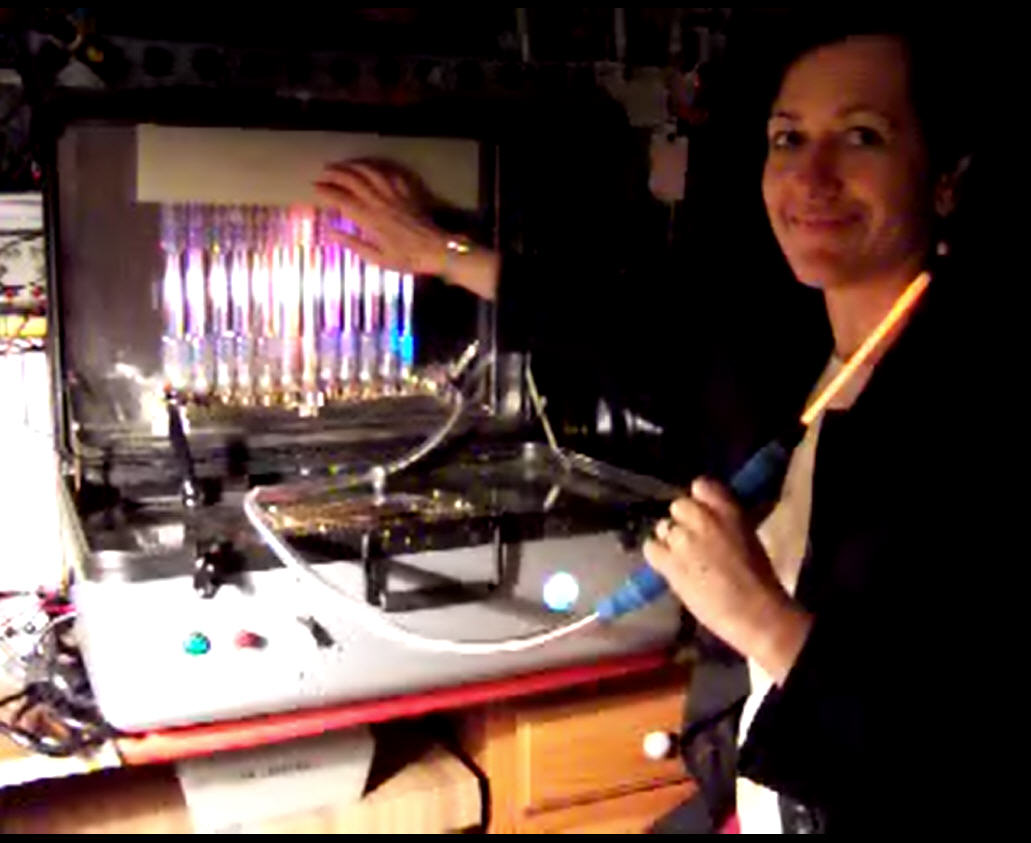 PREMIER 2500 - Photonic Rejuvenation Energizing Machine & Immunizing Electrification Radiator
A multiple combination experimental electromedicine machine. Developed by biophysicist Thomas Valone, Ph.D., P.E., author of Bioelectromagnetic Healing. Based on the Azure patent #6,217,604 ?Method for treating diseased states, in particular AIDS, using an electromagnetic generator.? It energizes the body with a very short exposure with a built-in timer. Non-contacting position or take advantage of the TouchPad(TM) and Noble gas Wand to directly receive antioxidant electrons which studies show directly neutralize free radicals. Invigorating and disinfecting, many people use it everyday to increase their ATP production, TMP and resistance to disease. Electronic Antioxidant producer which restores Transmembrane Potential thus acting as a body energizer with Optical Noble gas Frequencies to help eyesight. Model 2500 also has a Contacting Kirlian HV TouchPad(TM) and the ability to target areas with Noble Gas Tube Wand, acting as an Immune Boost with Ozonator & Ionizer. Built-in wheels and handle and locking latches. Tranmembrane potential booster model: 150 kV; 12? x 16? x 23?; 50 lbs.; 12 gas tubes; 1 toroid; visible full spectrum spark gap light emitter; three switchable levels ? low, medium and high; resistive TouchPad; Nobel gas tubes and Wand; Mirrored stainless steel reflects all discrete light and EMF energy to user, thus doubling effective reception, compared to other similar products on the market.
None of the PREMIER products are not intended to treat, cure or prevent disease. None of these statements have been evaluated by the FDA.
| | | |
| --- | --- | --- |
| PREMIER 2500 - with fiberglas reinforced case - 50 lb. wgt. | $5995 | |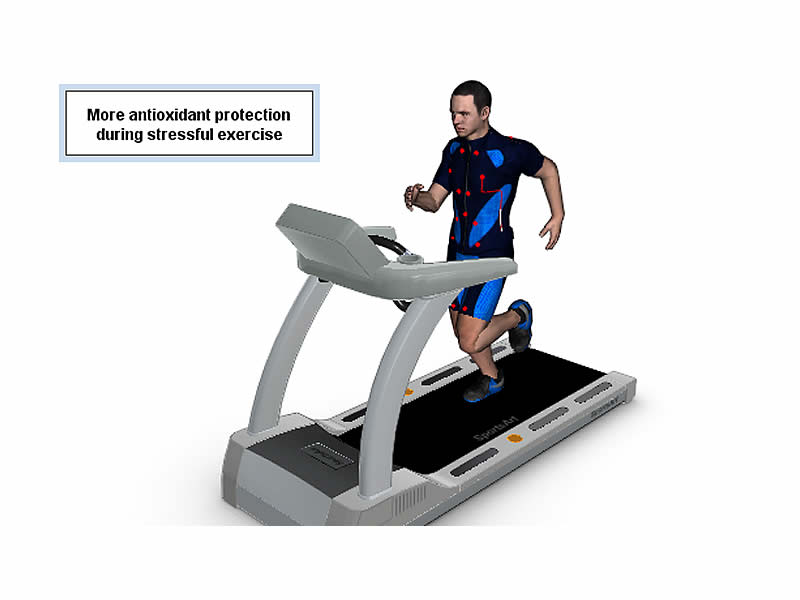 Antioxidant Electric Clothes
This unique invention relates to the field of electrotherapy, bioelectricity, bioelectromagnetics, sports performance enhancement, medical electricity and electromedicine. Particularly, the invention involves the novel implementation of self-powered electric therapeutic clothing with the novel addition of imbedded wiring in order to provide antioxidant microcurrent electricity delivered to the human skin at strategic acupuncture points using an integrated constant voltage, constant current, variable voltage or variable current circuit. The present invention further comprises transcutaneous and percutaneous applications for electron delivery in microdoses for health. It also is patent pending and invented by a senior staff naturopathic doctor, Jacqueline Panting, N.D., of Integrity Research Institute. Licenses are available from assignee. You can see more details in the US patent application of Doctor Panting's therapeutic electric clothing invention . It is a patent pending, revolutionary free radical quencher that promises to help sports performance by a significant percentage (10% estimated) because one of the main effects of exertion is the creation of free radicals systemically, which taxes the body and slows it down. Dr. Panting also predicts that it will contribute to longevity, health and vitality since free radicals are the number one contributor to aging, skin wrinkling and DNA damage.
Still not sure? Read one of our online published electromedicine articles (PDF): Bioelectromagnetics Applications for Health and Healing from 2010 or Call Dr. Panting or Dr. Valone with any questions: 301-220-0440 or 888-802-5243 East Coast afternoons - evenings are best.

Check out our other products: books, DVDs, CDs, conference proceedings, and unique, convenient energy reports on the IRI Catalog Summary Page

Send us an Email...Brought to you by...Integrity Research Institute, 5020 Sunnyside Avenue, Suite 209, Beltsville MD 20705, 301-220-0440...a 501(c)3 nonprofit organization dedicated to scientific integrity in energy research